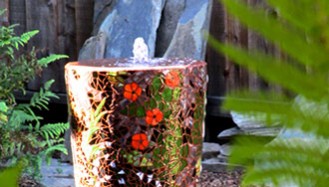 Happily Bubbling Away
One of the frustrations of not being able to work at my art full-time, is the length of time it takes to complete a project. I know – I'm the first to agree that it's not about completion but about the process. That being said, it's still nice to see my efforts turn into a finished piece if for no other reason than to be able to answer in the affirmative when someone asks, "Is it done yet?". Well, I'm very happy to report that this project has finally been completed.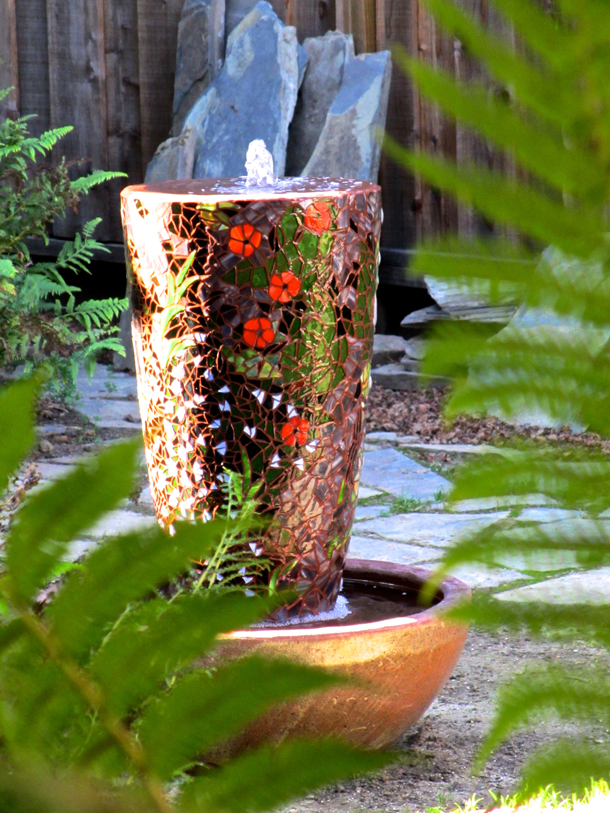 Creating a water feature provided new challenges for me. The surface material was one I hadn't worked with before, it was larger than I'd previously attempted, and must be able to withstand a constant stream of water flowing over and within it. I am so grateful to the many mosaic artists who provided answers to my questions by including them in their books.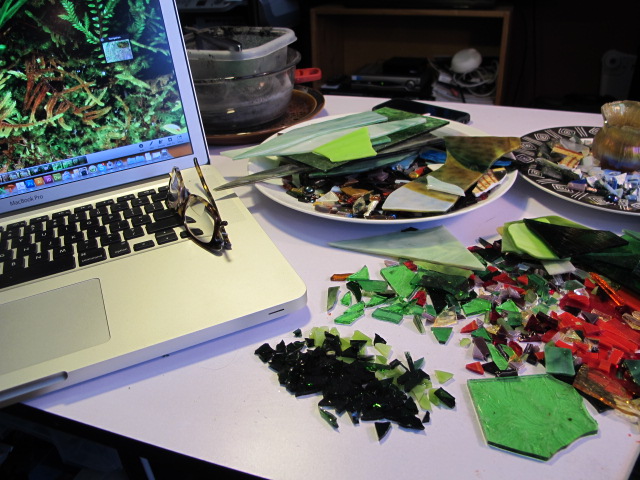 Like my previous work, the first design step was to find images from which I could draw inspiration. I had decided some time ago that I would like to base my first water feature on a grotto. They, like tide pools are a part of the amazing natural beauty that drew me to this part of the world. I poured over photos from hikes we'd taken in the Santa Cruz Mountains, San Francisco Bay Area and in Hawaii finally settling on two images to use as the basis for the work.