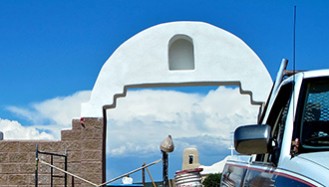 Enchanted New Mexico
In September I made my first, but most certainly not my last, real visit to New Mexico. True, the occasion that took me there was my wedding, so at the very least we'll return to celebrate an anniversary now and again. Had we, however, gone for any other reason, my conviction to return would be as strong. Everywhere I turned it seemed I found inspiration. New Mexico is a magnet for artists and it's easy to see why. The sky, the light, the colour, the architecture, the art and of course the chile, all contribute to artistic inspiration.
I've been puzzling this past month over how to turn the experience into a post. At last I decided to just show you a little bit of a lot. This doesn't come close to covering our week long journey or to explaining just how inspiring this corner of the world is, but it's a start.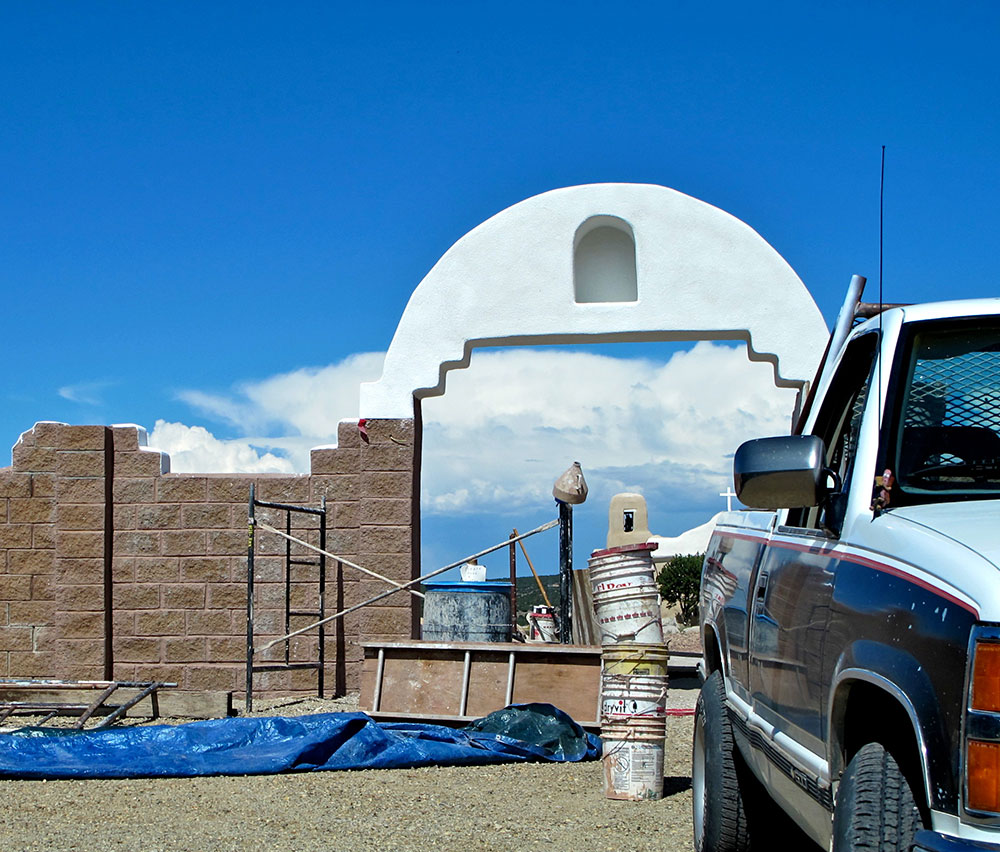 The New Mexico sky was the most beautiful cerulean blue usually contrasted by fluffy white clouds, but also by whitewashed adobe structures like this freshly painted archway. This is part of the wall surrounding the San Francisco Catholic Church in Golden, NM on the Turquoise Trail from Albuquerque to Santa Fe.