Enchanted New Mexico Part II
If you read my previous post, you'll know just how inspiring I found our recent visit to New Mexico. So inspiring that although it was only a week long stay one post was insufficient to give you a sense of the sites and sights that made this such an amazing trip…and with this, it's still just a taste.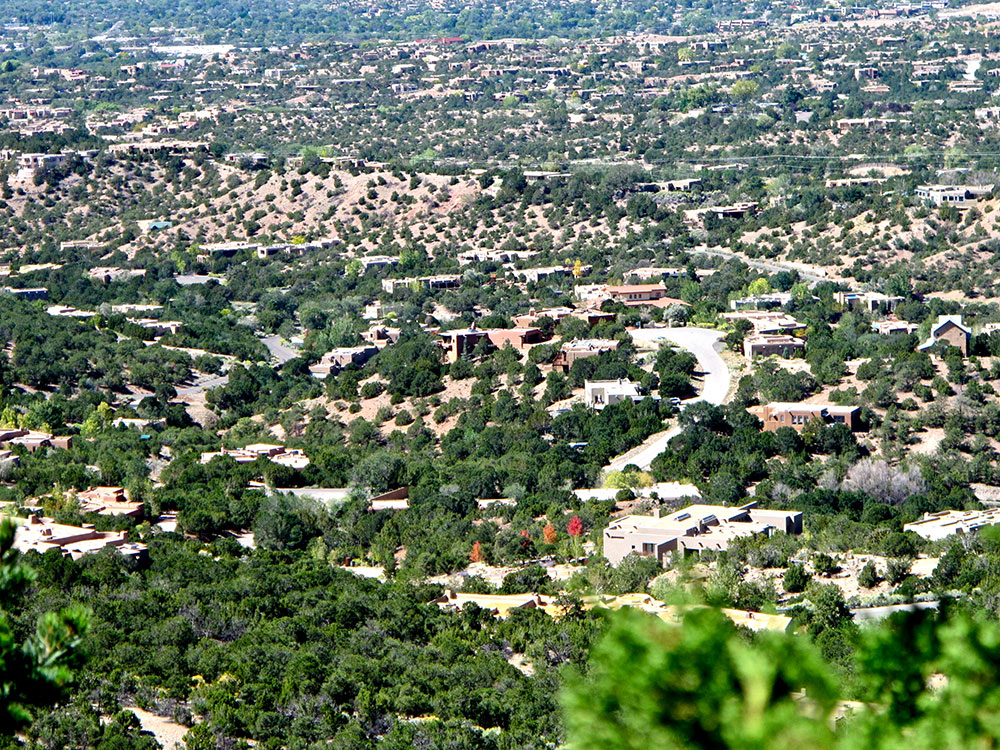 Santa Fe is such a beautiful city in part because of the strict building codes. Building is required to be done in territorial or Spanish Revival style and there are no high rises to obstruct the view of the mountains that surround the city. This is a residential subdivision – can you spot the houses? Clicking to enlarge the image may help, but maybe not.


Cactus mixed in with pine and juniper as well as various deciduous trees and shrubs make the landscape in the hills above Santa Fe look as though they'd been planned by a garden designer.