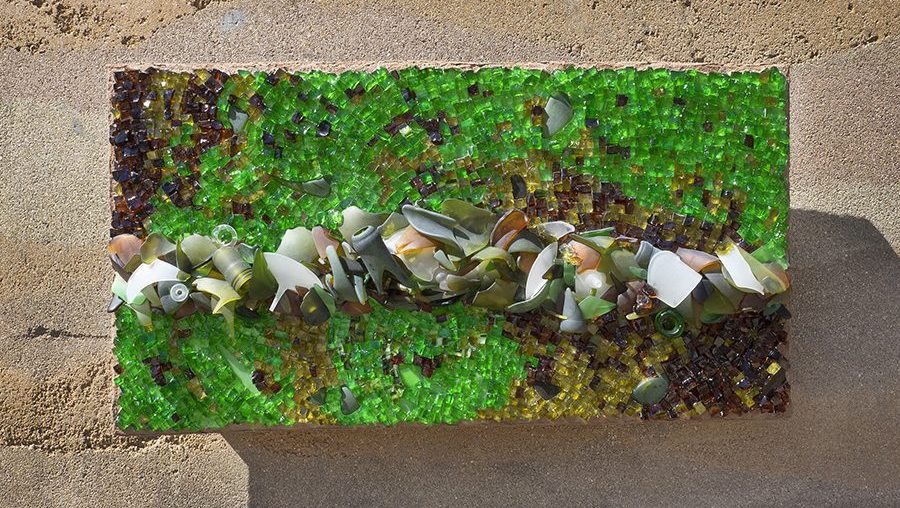 Bits&Pieces – Returned and Rearranged
These days I'm trying to put a lot of things back together, not least of all this blog. My rebuilt website and the direction of my current work have been the impetuous to get this going again.
My life changed dramatically in 2018 with the death of my son Jordan. It was devastating and broke me in many ways. For awhile I believed I would never be able to put the pieces back together.
In time I began to see my work as a metaphor for the healing of my broken heart. I started transforming broken glass objects into tesserae to be used in mosaics. I tumbled or kiln fired bottles and glasses so that I could break them further, then put the pieces together, and although scarred and changed, turned into something whole and beautiful.
This is where it starts, or something like it. Sometimes it's the whole bottle, other times I layer broken pieces to get a thicker slab.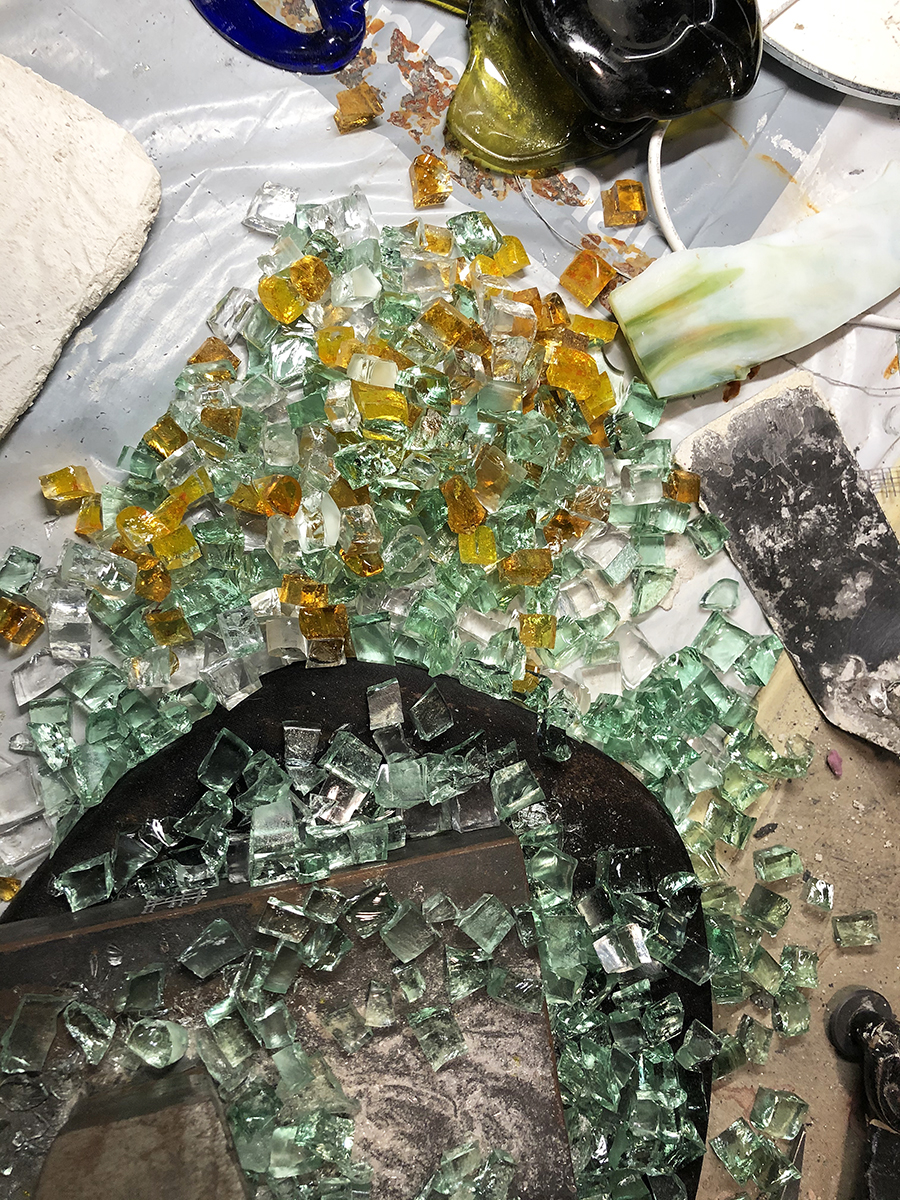 Using a hammer and hardie or glass nippers depending on the thickness of the glass, I cut the glass into squarish bits.
I created the undulating substrate with layers of fibreglass mesh and thinset. The mosaic design was created organically by trying various tesserae (tess) until I could visualize the finished piece. Sometimes it resembles that visualization, sometimes not so much, but I tend stay flexible.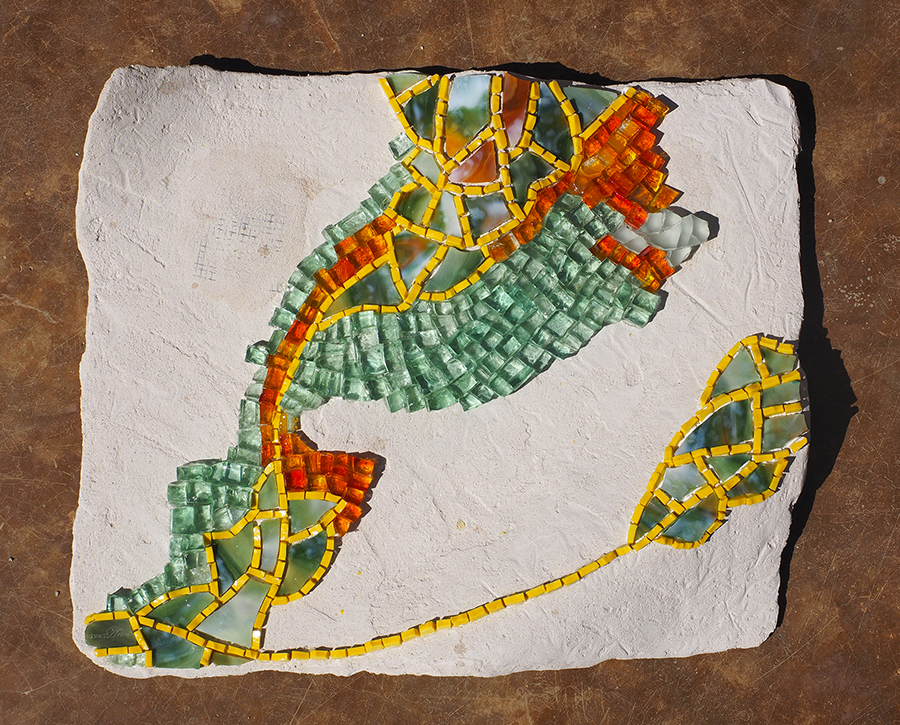 As glass doesn't bend, working over curves presents additional challenges. I used the largest pieces of tesserae possible to contrast with the cut bottle tess. As this was to be ungrouted, I used the yellow tiles as a visual substitute and aligned the rest of the tesserae as closely together as possible.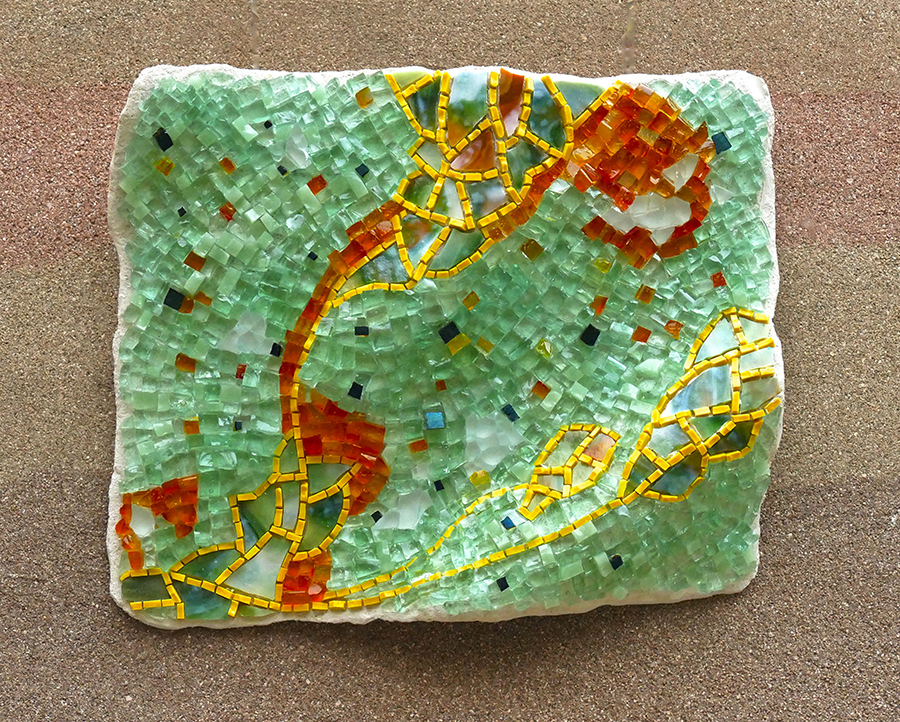 "Currents" Bottle and art glass on hand-built substrate. 15.5″ x 13″- 2020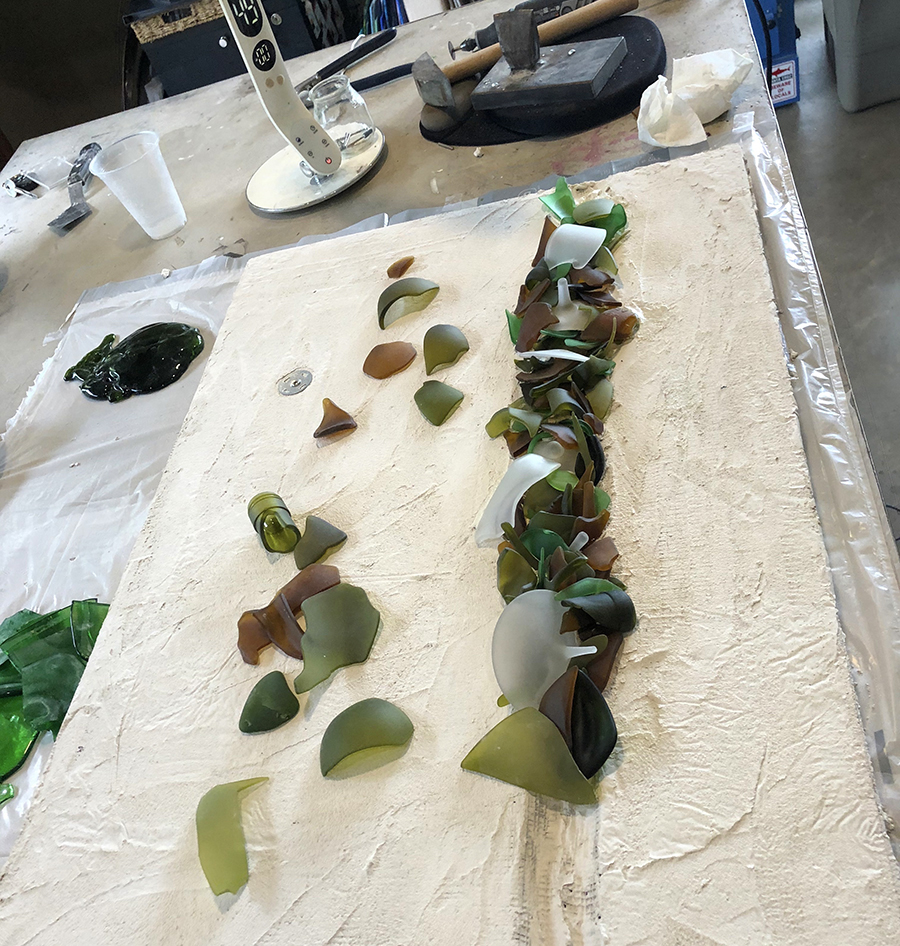 I used a similar process with this piece, but carved a channel in the substrate to use as a bed for tumbled bits of bottles and glasses. This image also shows my hammer and table hardie as well as some of the glass slabs I would cut into tess.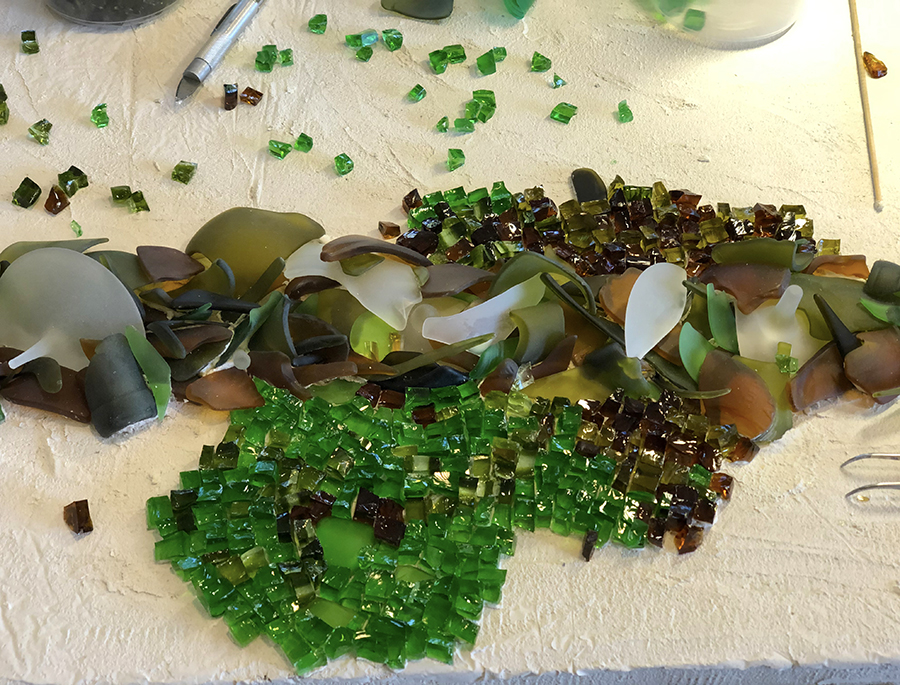 Again I had the finished work in my head and worked organically to place tesserae.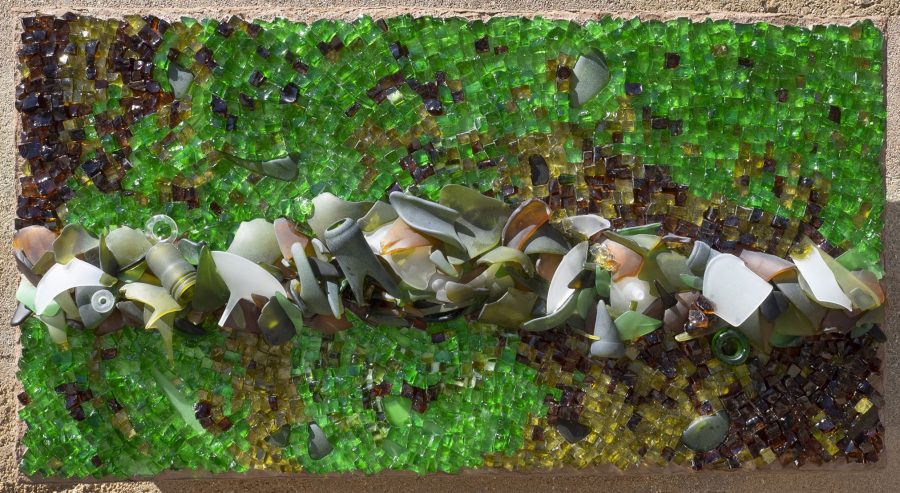 "Piecing it Together" Kiln fired and tumbled bottles & glasses. 28″ x 15″ -2020
Here is the piece in it's temporary home. I love the ragged shadow it casts.
Thank you for visiting. I welcome your comments and questions. -Cate