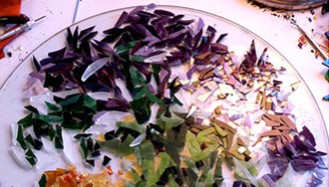 A tide pool in the making.
When I first posted images of the completed "Tide Pool Table" to Twitter, Facebook and Flickr, a number of people asked me how I'd designed it, or suggested that I post images of the mosaic in progress.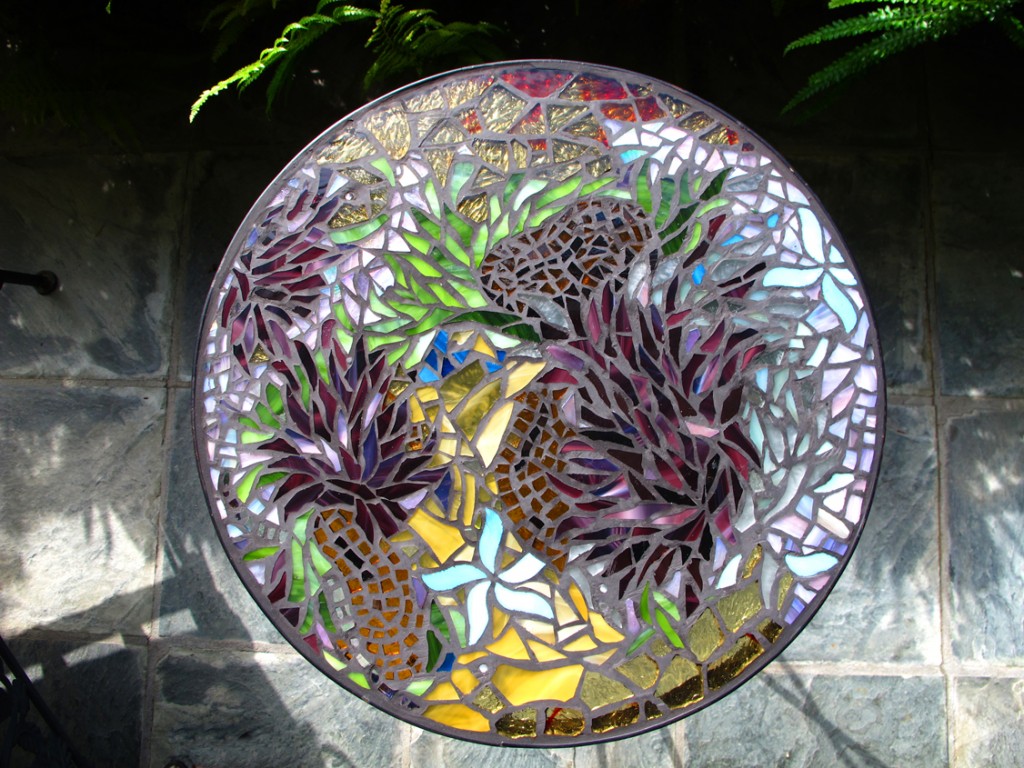 I had taken a few shots of the tabletop as I worked on it, but very few. In spite of that, I am going to try to show you how it came into being.
It all started with a patio side table that had seen better days. The table had a chip out of its plain glass top and seemed a prime candidate for a mosaic makeover.
One day while we were doing a little beach combing I realized that tide pools would make great subject matter for mosaic art. First of all, I'm a big fan of tide pools, but also because they are so beautiful and full of shape and colour and movement. I also thought they would lend themselves very well to work in glass, my new favourite medium. When I started work on the table, I knew it would be my first tide pool piece.